Filiale / Branch 147

             1622 Roberval

       St. Bruno, Quebec

           450-461-1218

This web site was last updated on: November 24, 2019
Légion royale canadienne

  Royal Canadian Legion

BIENVENUE AU SITE WEB DE LA FILIALE 147

WELCOME TO BRANCH 147 WEB SITE

Nous sommes situés sur la rue Roberval à Saint-Bruno. Il suffit d'entrer Saint-Bruno au niveau des feux sur la 116, au boulevard Seigneurial, puis tourner au signe du centre ville jusqu'à ce que vous voyiez le IGA. Nous sommes à 100 metres à la gauche du IGA.

Les visiteurs sont les bienvenues!

We are located on Roberval Street in St. Bruno. Just enter St. Bruno at the traffic lights at Boulevard Seigneurial at 116 and go to the city centre until you see the IGA. We are 100 metres to the left of IGA.

Visitors are most welcome!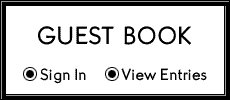 See Coming events   

   Voir événements à venir

June 6, 2019 / juin 6 2019